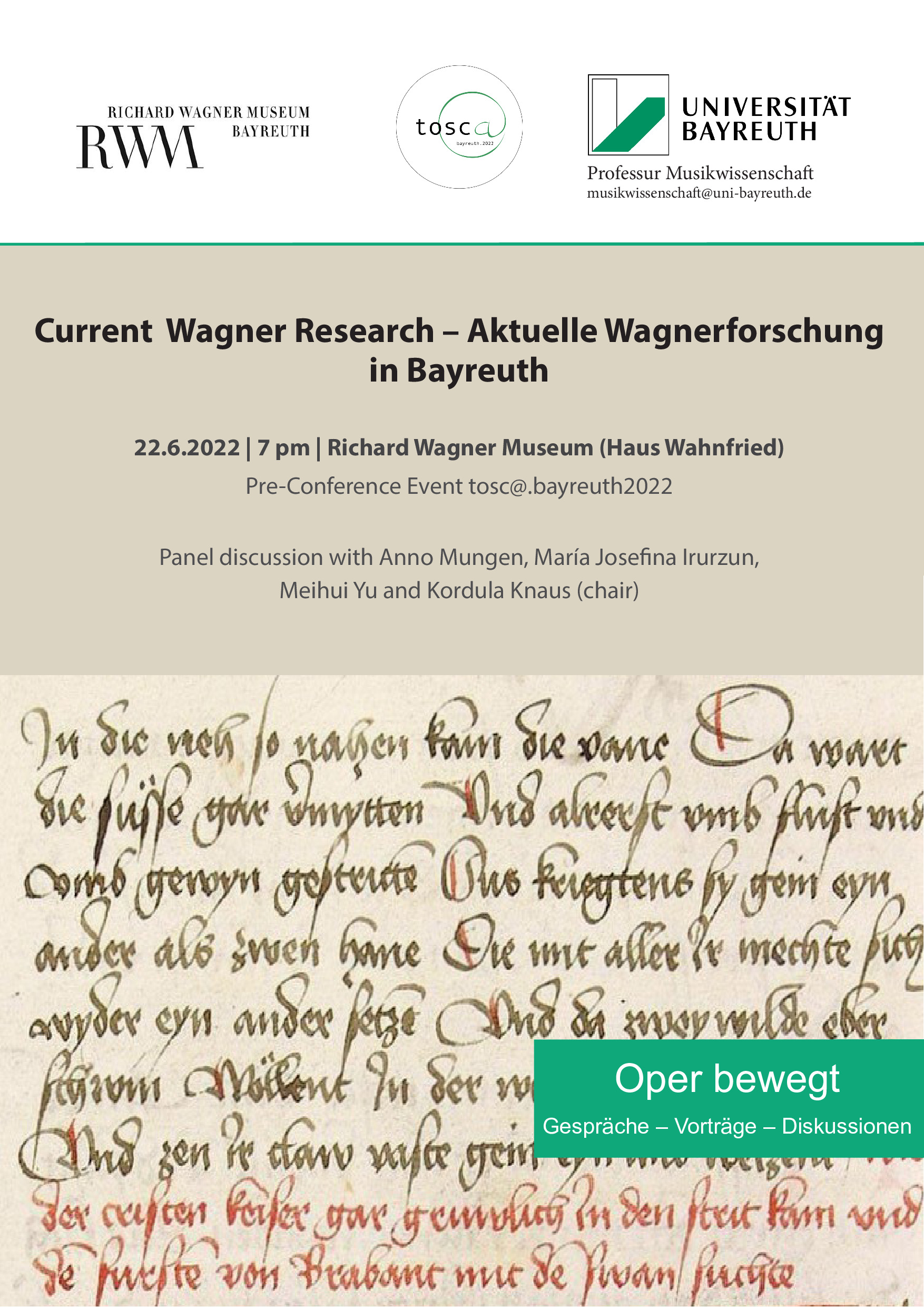 In a panel discussion at Villa Wahnfried, the current state of Wagner research in Bayreuth will be presented and discussed. Thus, Dr. des. Meihui Yu at the Institute for German Medieval Studies is investigating the sources of Richard Wagner's Lohengrin in medieval and romantic literature and the narrative quality of his opera music.
Under the direction of Prof. Dr. Anno Mungen, the Research Institute for Music Theater Thurnau also repeatedly deals with the topic of 'Wagner', for example in the anniversary year 2013 or in the context of music theater under National Socialism. Currently, the focus is on the singer Wilhelmine Schröder-Devrient, whom Richard Wagner admired, as well as a joint project with Concerto Köln and Kent Nagano on the historical performance practice of the Ring des Nibelungen.
Dr. María Josefina Irurzun from Buenos Aires (Argentina) will be a guest at the Chair of Musicology in June 2022 with a Short Term Grant from the University of Bayreuth Centre of International Excellence "Alexander von Humboldt". Her project deals with travel narratives, identifications, and transcultural experiences of Wagner fans in Argentina.
The event will be chaired by Prof. Dr. Kordula Knaus (Chair of Musicology, University of Bayreuth) and marks the beginning of the tosc@bayreuth.2022 as a pre-conference event.